Your complete satisfaction is our goal!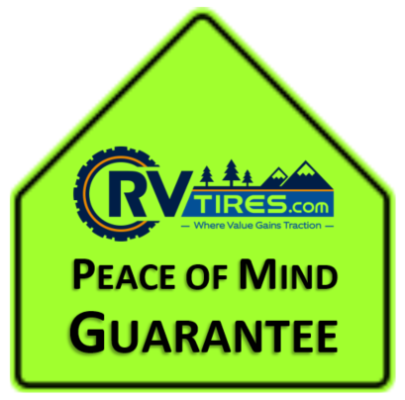 You can buy tires with confidence from RVTires.com with our Peace of Mind Guarantee. Rest assured, we put forth every effort to provide the best tire purchasing experience - and should anything not meet your expectations, we will make it right!
If you have questions or concerns with your tire purchase or installation service, please call our Customer Service Department at 1-800-788-4737 or email [email protected] during business hours (Monday – Friday 8:00AM – 9:00PM ET). We will gladly assist you with a quick and easy resolution.